FIRST Robotics Competition Blog
You-Bring-It to FIRST Championship
Dec 16, 2019
Written by Frank Merrick.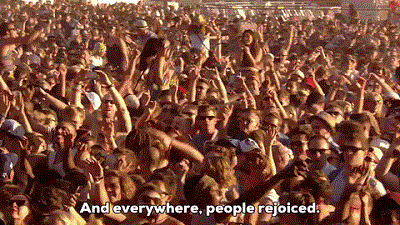 Pilot no more! At both 2020 FIRST Championship locations, all teams will be able to bring their competition robots into the event themselves if they choose to do so. And teams who choose not to bring their robot themselves will still be able to get shipping vouchers from our good friends at FedEx.
The 2019 pilot at FIRST Championship Detroit testing this You-Bring-It concept was a tremendous success, and the teams participating in the pilot were a significant factor in that. They were well organized, and most importantly, safe. Here's an interesting fact: teams who brought their robots to the FIRST Championship Detroit actually spent less time on the loading dock on average than teams who did not bring their robot. Yeah, we measured it, and OK, the difference was less than one minute, but we think this shows teams can be both efficient and safe while moving all their equipment to their pits.
Here's how the program will work:
Once you qualify for Championship, you will get an email asking you if you want to bring your robot to Championship yourself or ship it via FedEx. You must select one or the other, as there will be no 'default' option.
If you say you want to bring your robot yourself, you bring your one competition robot to Championship along with all your other pit equipment.
If you say you want to ship your robot, we will get you a shipping voucher and a ship-not-later than date. Currently planned ship-not-later-than dates are as follows:

Houston

Regional Competition Weeks 1-4: Ship by 3/27
Regional Competition Weeks 5-6: Ship by 4/7
PNW and Texas Week 6 District Championships: Ship by 4/7

Detroit

Competition Week 1-6: Ship by 4/10
District Championships: Ship by the Wednesday after the District Championship

Teams that don't ship by these deadlines risk their robots not arriving at Championship in time for the event.

Teams will not be allowed to use a FedEx shipping voucher exclusively for pit equipment/other non-robot items. Using a voucher in this way is considered an abuse of the system. If you are shipping, your robot must be in the crate.
We recognize that teams who are shipping their robots are at a disadvantage, as they can't continue to work on them up until just before Championship. While we think we can't make this situation perfectly fair without somehow re-introducing a bag concept similar to the one we're trying to retire, we will be taking some steps to reduce the disadvantage. The details are still being worked out, but at this time we are planning to:
Allow early pit access for six team members from each team that is shipping its robot. Access will start two hours before load-in and each of these teams will be able to carry in one tote of tools/parts to start work on their robots.
Give teams shipping their robot a priority pass at Championship that will, on Wednesday only,

Give them exclusive access to the 'playground' (non-official/wooden) practice fields several hours before those fields open to all teams
Give them access to a priority lane for the full official practice fields, which will be drawn from before any teams in the non-priority lane are allowed on the field
Decisions regarding our continuation of the You-Bring-It program for Championship will be made year by year. The situation at the Championship venues may change in the future, requiring all teams once again to ship their robots. Or, the increased amount of equipment being brought in through the docks may lead to increased load-in times or unsafe conditions. Teams bringing their robots to Championship in 2020 can do their part by emulating the participants in the 2019 pilot: minimize the amount of equipment you are bringing in, have a plan that includes assigned jobs for all, and most importantly, put safety first!
It's going to be a great season!
Frank