FIRST Robotics Competition Blog
A Potpourri of 2022 Season Information
Sep 21, 2021
Written by Frank Merrick, Director FIRST Robotics Competition
In Case You Missed It
Please be sure to read this recent Inspire blog by Chris Rake, Executive Vice President and Chief Operating Officer for FIRST. It includes a COVID-19 Update, along with links to updated payment terms and a 2022 FIRST® Robotics Competition Season Payment Terms FAQ. As Chris noted in the blog, we are making these modifications to provide greater flexibility to teams in handling unexpected changes this season.

Kickoff Kit Shipping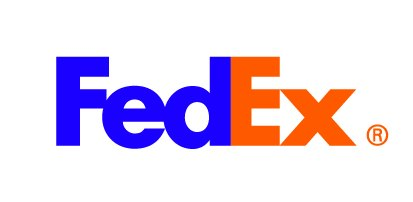 Good News! Typically, teams who request their Kickoff Kits be shipped directly to them (instead of picking them up at a local Kickoff) are responsible for the shipping cost. For 2022 though, our very good friends at FedEx are once donating this so called "mysite" shipping. We still strongly encourage teams to pick up their Kickoff Kits in-person if they are able to and comfortable with that. It is the only way you can get your kit on Kickoff day, and if in-person gatherings are being allowed in your part of the world, you get to experience the fun of Kickoff with other teams. We cannot predict exactly what day you will get your Kickoff Kit if you opt to have it shipped directly to you as there is no guaranteed delivery date, but it will definitely be after Kickoff!
We're so grateful to FedEx for this generous help and everything else they do for our teams!!
Please note, the donation is for shipping costs only. The receiving team is still responsible for any duties/taxes/fees that may apply.

Taxes
In a recent blog, we noted that FIRST is going to begin collecting sales tax for teams in affected areas. While FIRST will cover taxes for teams for the 2022 season, it's still especially important for you to obtain and upload any Sales Tax-Exempt forms that apply to you before you pay your registration fee. This will help keep our costs down and set you up for success in 2023 when you will need to start paying any applicable sales tax yourself.

Checkout Instructions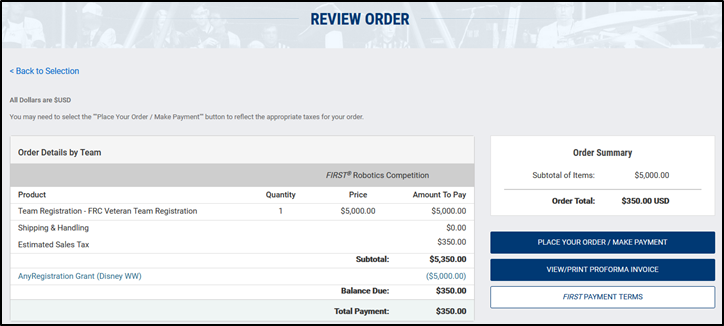 As we noted before, FIRST Robotics Competition is going to a cart-and-checkout system for registration payments this year. Take a look at these instructions with screenshots to help guide you along.

The Allaire Medal
Last month, we announced that we were retiring the Allaire Medal, which recognized one student on each FIRST Championship Chairman's Award team. After feedback from the community, we have reversed the decision and will reinstate it along with its associated scholarship. This medal will be available in 2022.
Hope you are having a great week!
Frank