FIRST Robotics Competition Blog
Learning to Learn
Feb 15, 2021
Written by Kyle Hughes, 2000 WFA Winner & Gail Drake, 2018 WFA Winner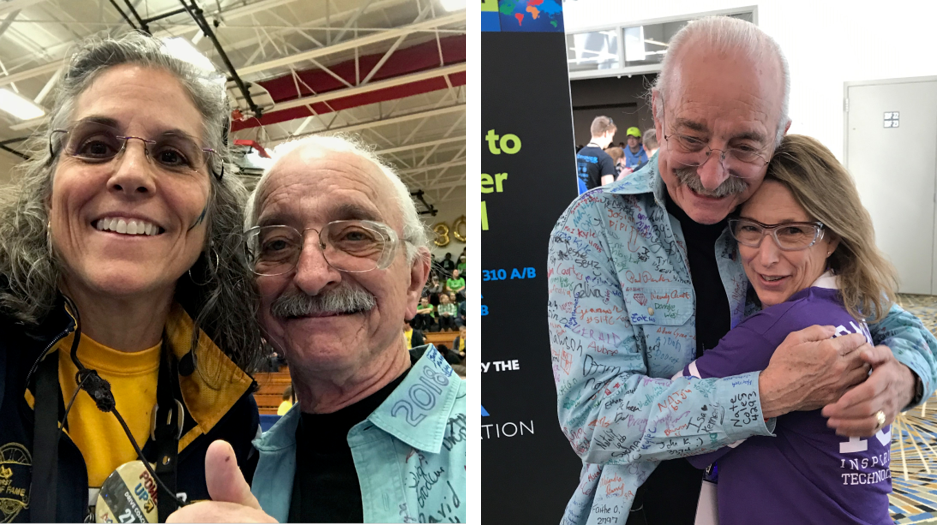 The numerology forecast of 2020 was "A year of miracles, opportunities, and fast-paced energy". Now, looking back on 2020, it is clear there were miracles, many opportunities, and fast-paced energy!
When the pandemic hit, thousands of people were miraculous in their efforts toward others' survival and coping. Many opened pathways for others to thrive during a pandemic. New respect evolved for unsung heroes and solutions during the pandemic demanded fast-paced energy from so many.
Old methods were turned into new, even with FIRST. Everything felt new and uncomfortable. While robotics competitions did not continue in 2021, FIRST challenges did! YOU now have the opportunity to invent something for your community, design a new FIRST game, and demonstrate your FIRST skills with your robot. With fast-paced energy, FIRST has provided many new challenges for all of us.
2020 was a year that adults were role models in their ability to learn and adapt. The major advancements that were realized stem from prior learning while pushing the limits of new learning. Opportunities were seized by integrating remote work with teamwork and highly technical solutions.
Our Health care systems amidst the pandemic, advanced Telehealth; doctors and nurses diagnosed patients remotely.
All teachers became 'First Year Teachers' again. Teachers learned new technology, designed new teaching methods, and new assessment techniques necessary for students to be successful in the multiple new modes of teaching.
Bands learned how to compose an album with each musician in their own location.
Around the world, people were finding new and innovative ways to solve the new problems.
The miracles, seized opportunities, and the fast-paced energy of 2020 came from people that:
had an aspiration to be part of a solution,
were self-aware of their current knowledge and pushed further to solve problems,
needed to be vulnerable as a member of a team knowing they would need to master new skills, ask good questions, and accept mistakes.
As a student, the most important element is to Learn How to Learn. In the learning process, a student excels when they:
have the aspiration to truly learn (and not just earn a grade),
can learn in a new environment, and accept that challenge,
are self-aware of their current knowledge and use that knowledge to think of good questions,
are vulnerable by being honest in sharing with the teachers exactly what is understood, allowing the teacher to teach the elements not yet understood,
and accept making mistakes, the earlier the better, and learn from the mistakes that are made.
We congratulate you on all on how much you have done, all you have tried to do, and how much you have learned along the way. Be the designer of the solutions of the future. As you travel through 2021, pledge this year to an honest learning process and Learn How to Learn.