FIRST Robotics Competition Blog
Meet the Operations Team at FIRST HQ!
May 06, 2021
Written by Naomi Mancuso, FIRST Operations Support Manager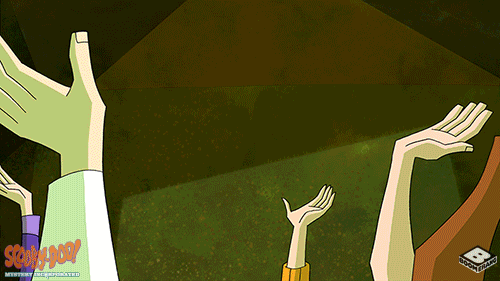 Ever wonder about the FIRST employees working behind the curtains at FIRST HQ? My name is Naomi Mancuso, and I am the manager for the FIRST Operations team, also known informally as Team Support or "Ops." My department is comprised of four dynamic women: Sue, Daniela, Katie, and Sarah, who with a combined FIRST experience of almost 30 years, go above and beyond each day to ensure all FIRST participants such as team members, lead coaches/mentors, volunteers, and parent/guardians receive assistance with any questions about the programs, FIRST in general, and troubleshoot issues with the website, with the goal of providing a great FIRST experience. If you ever called, emailed, or live chatted with us at FIRST, then you spoke with one of the Operations Coordinators.
My team and I share a passion for the mission of FIRST and undying devotion to our pets. However, our diverse backgrounds and interests make us a well-rounded team. I am a native Spanish speaker, love all things gardening and a Jersey girl. Sue is our friendly Texan who loves crocheting and working on puzzles. Daniela is also a Spanish speaker hailing from Venezuela and Spain, and practices Judo, and other forms of Jujitsu. Sarah is a New Englander that enjoys collecting rocks and is also a full-time college student. Katie spent her childhood in Hawaii and enjoys watching true crime shows and camping with her family.
My team and I work out of FIRST HQ; however, like many of our teams, we were impacted by the circumstances around the pandemic, and have been working remotely for the past 14 months. We are looking forward to reuniting at FIRST HQ and volunteering at FIRST events in the upcoming season.
Back to our roles at FIRST, some of the assistance my team provides is helping parent/guardians and students complete the youth registration process, assist lead coaches/mentors with team registration and outstanding tasks, award submissions, and so much more!
How does the Operations Team Support FIRST Robotics Competition? We monitor and answer all emails sent to firstroboticscompetition@firstinspires.org; greet and welcome guests at the Founder's Reception; create and send out the weekly Team Blasts; manage Robot Transportation to FIRST Championship; prepare paperwork and road cases for the Pit Admin for every FIRST Robotics Competition Regional event; and we are the FIRST staff you meet at FIRST Championship Pit Admin (No running in the pits!).
Last year, my amazing team handled over 3000 chats, 37000 emails, and 8300 phone calls on top of supporting other departments and programs within FIRST. It is a pleasure to be part of this amazing group!
Now you know the humans behind the voices, even in chat!