FIRST Robotics Competition Blog
The 2022 Season? Yeah, the 2022 Season!
May 21, 2021
Written by Frank Merrick, Director FIRST Robotics Competition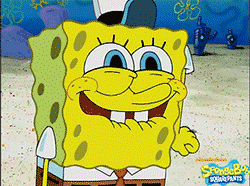 Yesterday we released a video announcing the new FIRST season! Check out the FIRST® FORWARDSM season reveal if you haven't yet, it's radtastic! And we have all sorts of great Downloadable Content (DLC) that you can use to celebrate.
Also, right now, you can visit your dashboard, and start getting ready for that season! You will be able to do things like sign the 2022 Consent and Release form, update your address and contact information, manage your team roster, and start new teams.
One thing you won't be able to do now is pay those registration fees through the dashboard. We're updating that system, and it isn't ready yet. More info to follow on that! However, if this causes you a problem - for example, if you have a grant or funding from your school you need to spend right now - we have a solution! If you want to prepay your 2022 season registration fees, please send an email to our friendly Accounts Receivable team at ar@firstinspires.org*. They will be happy to help!
And we just populated the FIRST Robotics Calendar pages with loads of new dates related to the 2022 season. Page through the upcoming months and revel in what looks like – Yeah! - a normal season! I never thought I would be so excited to be normal. If you page through to April, you may even glimpse (gasp!) dates for FIRST Championship! Woohoo! If things go well, we're going to be partying like it's 2019!**
It's only May and I am getting pumped for this new season! Frank
*Our unfriendly Accounts Receivable team has a different email address I won't be sharing for obvious reasons.
**I should say something about 'if things go well.' Obviously, there's a chance things won't go well. 2020 happened. If the virus situation takes a turn for the worse, FIRST will adjust our plans to help keep everyone healthy.