FIRST Robotics Competition Blog
FIRST on The Fosters
Aug 11, 2016
Written by Frank Merrick
As you may have seen in the team email blast from last week, FIRST is being featured on The Fosters!
The Fosters is a popular family drama on the Freeform channel (formerly the ABC Family channel). For the last several weeks, one of the plot lines in the show has centered on characters who are on their high school robotics team. On the show scheduled to air Monday, August 15th, at 8PM Eastern Time (check your local listings for the time it will air on your part of the planet), FIRST Robotics Competition will take center stage as the characters attend a Regional competition featuring all the excitement and drama of FIRST STRONGHOLD! FIRST friend Emma Dumont (FRC Alumna, Current FRC Mentor, Model, Dancer, and Actress) has a role in the show as well as nearly 100 other FIRSTers, some of whom you may recognize!
Check out the photo below from the set of Emma and our own Blair Hundertmark!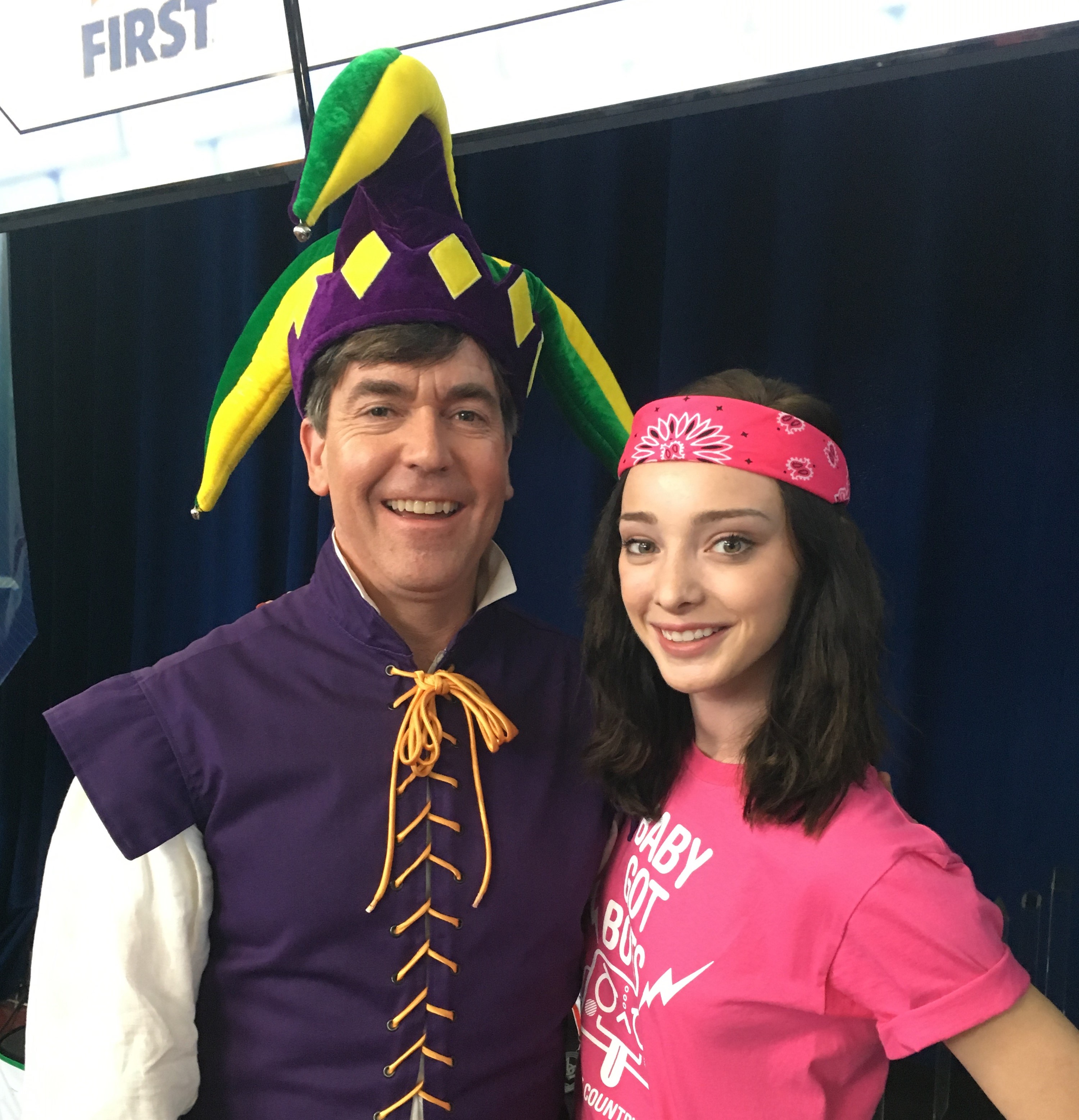 The entire show won't be about FIRST, but we will be getting a substantial portion, and with an average viewership of nearly 900,000 people so far this season, we're hoping to expose lots of new people to FIRST. Please ask your friends and others who may be interested to check it out. You should be aware, though, that The Fosters is rated TV-14, and probably isn't suitable viewing for every single person of every age you know.
I did not get to see this episode itself in advance, but I did read the script, and I'm thinking some parts of the show may lead to lively discussions in the FIRST community. Want a little preview of what I'm talking about? Take a look: 
This TV drama has no lack of drama, I can tell you that right now, and should make for interesting viewing. I'm planning to stay up late to watch it myself :) 
Frank