FIRST Robotics Competition Blog
Teaser, DLC Packs, and Event Registration
Sep 12, 2017
Written by Frank Merrick
Teaser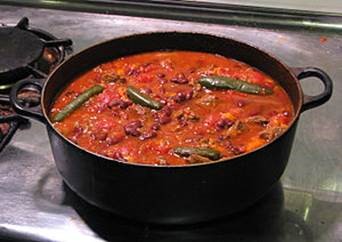 Oh, man.
It's like you walk into the kitchen, and someone has a big ol' pot of chili cooking, not quite ready, but almost. One whiff and you can say hasta mañana to any free will you thought you had. Of their own volition, your legs walk themselves over, bringing along, just for the ride, your now-useless grey matter and anything else that happens to be attached. And you're like "I got my spoon right here. Sign me up."*
That's where we are with the 2018 FIRST Robotics Competition season teaser. Just a little longer on the stove, and a hint more seasoning, and it will be ready. And it's going to be one savory dish.
Check it out at 8 PM Eastern time Thursday, September 14th, at any of these links – lots of choices!:
Ooh, and the teaser release would be a great time to have a team get-together with some food. I'm thinking hot chili would pair well with hot teaser.
DLC Packs
Once again this year, we'll be having Downloadable Content (DLC) packs to go along with the new season. These will be digital items you may find fun and useful. Look for the first DLC to be released next Thursday, September 21st. Unlike most video game DLCs, these will be free! More details later.
Event Registration
Don't forget; we're moving to a preference-based event registration system this year. You can find an overview here and you can find the FAQ here.
Early next week, we'll be coming out with a written guide to assist you in using the new system.
So many exciting things going on!
Frank
*Because who doesn't constantly carry a chili spoon with them? No one I know.