FIRST Robotics Competition Blog
The Teaser and More
Sep 08, 2017
Written by Frank Merrick
The Teaser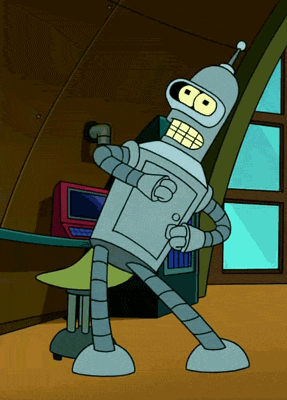 A teaser for the 2018 FIRST Robotics Competition, you shall have. If things go as planned, we'll be releasing it broadly at 8 PM Eastern Time on Thursday, September 14th, on YouTube, FaceBook, and Twitter, at a minimum. If things don't go as planned, you will hear about it. Then we'll hear about it.
I want to say more about the teaser, but I shouldn't. OK, just this one thing – it's different from the teasers that have come before.
Start making those teaser release party plans now!
Event Preferences
ICYM it, we're moving to a preference system for event assignment. We have an FAQ that attempts to address most questions that folks have asked about it. One additional question and answer has been added to the list today.
The most frequent concern people have expressed is not being able to get into an event they truly need to attend, for financial or other reasons. We understand this concern. As we say in the FAQ, if you can only go to one event, you should put only that event on your preference list. This action guarantees you will at least be waitlisted for that event. Note that this is the same thing that would have happened under the old system if the event was filled by the time you attempted to register for that event. If you are waitlisted, just as before, this does mean there will be a delay in getting your final assignment, as local management – the Regional Director or District Managers – work through the list of teams on the waitlist. My experience is that local management gives very strong preference to local teams when it comes to the waitlist. And as we also say in the FAQ, we sometimes go to extreme lengths to fit in teams that must attend a specific event.
While we have some experience with a preference system like this, as we use it for FIRST Choice, using it for event assignment is uncharted territory. We know this creates uncertainty. We will be doing our best over the coming weeks to explain exactly how the system will work, and as with all new systems, we expect the system to evolve as we learn how it functions in the real world.
FIRST Championship Non-Home Location Attendance
Is it too early to be talking about the FIRST Championship? Maybe, but I did want to get out a little information.
Last year, you may remember we had a mechanism that allowed for Championship qualified teams on their non-home Championship waitlist to get offered slots to that non-home event under certain circumstances. Those circumstances arose for 16 teams last season, and all of those were offered slots at their non-home Championship, but only four teams took us up on those offers. Because this program benefitted so few teams, but added significant complexity to the system, we will not be offering this option for the 2018 Championship.
I'm sure this decision will be disappointing to some, and I'm sorry about that, but I do believe it's in the best interest of FRC overall.
Frank