FIRST Robotics Competition Blog
You've Got Questions, We've got Answers, and Team Updates
Jan 09, 2018
Written by Frank Merrick
Q&A
The FIRST Robotics Competition Q&A opens tomorrow Wednesday, January 10th, at Noon Eastern Time. The Q&A is the place to ask your questions about the game and get official answers. You can also use it to ask questions about the Event Rules.
Team Authorization Codes for the Q&A System are available now in the Team Registration System. Lead Coach Mentors 1 and 2, you can Go to the 'Team Options' section on the left of your dashboard, and click on 'Payment & Product.'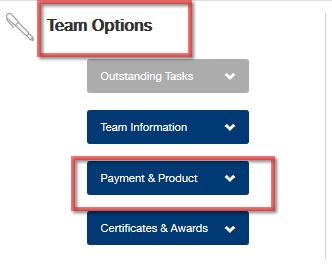 Then click on 'Passwords/Voucher Codes' and you will find the code listed under FIRST/Q&A Key.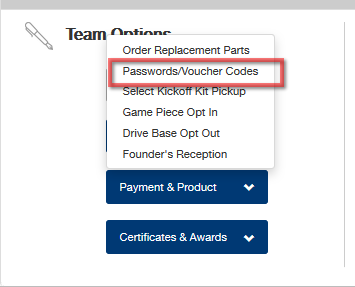 Use your code to create your account now so you'll be ready to ask questions when the system opens! Each code lets ONE person from your team ASK questions. However, anyone can make an account in the Q&A System to subscribe to questions and be notified when we publish answers. And users don't need an account to just read and search existing questions.
You will find some helpful enhancements to the system this season. Search has been improved, and when you start typing in a title to your question the system automatically searches on key words to see if a similar question has already been answered. You may find you don't even have to ask that question!
Special shout-out to Blake Bourque, owner of Techplex Labs, who created and updates our Q&A system. Blake is an alum of FRC Team 2648, Infinite Loop, from Oakland, Maine, USA. Thanks, Blake!
Team Updates
We start to publish team updates today. Updates are published Tuesdays and Fridays. You can find them here.
It's critically important for all teams to read all updates. These updates include changes and clarifications to the rules. The last thing you want to do is show up to an event not understanding how FIRST POWER UP is played because you missed an update.
Frank