FIRST Robotics Competition Blog
Award Deadlines
Feb 14, 2018
Written by Frank Merrick.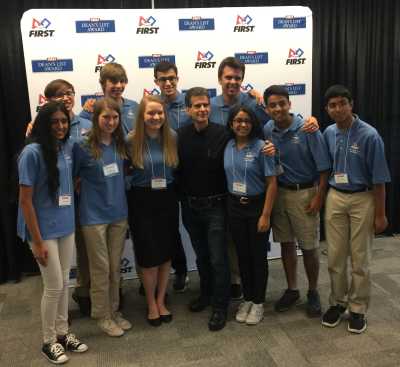 The deadline to submit your Dean's List Award and Entrepreneurship Award is this Thursday, February 15, at whatever your local equivalent is of 3 PM Eastern Time. Don't know what time that is locally? You can use this tool, just by adding your city in the blue box under 'Manchester':
Remember you need to identify a student award submitter to submit the Entrepreneurship Award! Dean's List Award can be submitted by Lead Mentor 1 or 2, or an adult Mentor award submitter they designate.
Submissions will close promptly at 3 PM Eastern Time. As we've said, again and again, the best way to be on time is to plan to be early! Unexpected things happen!
Find more details here.
If you have any questions, please contact our fine Team Support folks. Phone calls are best if you have an urgent need.
Hope everyone is having a great build season!
Frank