FIRST Robotics Competition Blog
DESTINATION: DEEP SPACE Logos, Pool Noodles...and Anybody Want This?
2019 Game Logos are now available, pool noodles and cleaning out Frank's office!
Jun 08, 2018
Written by Frank Merrick.
DESTINATION: DEEP SPACE Logos
With the early release DESTINATION: DEEP SPACE at Championship, we can do some pretty handy things, like getting official logos out to the community months before we normally would. So here you go! Get your official logos here!
Pool Noodles
You will be needing pool noodles for bumpers in the 2019 season. If your stock is running low, you may want to pick some up.
Anybody Want This?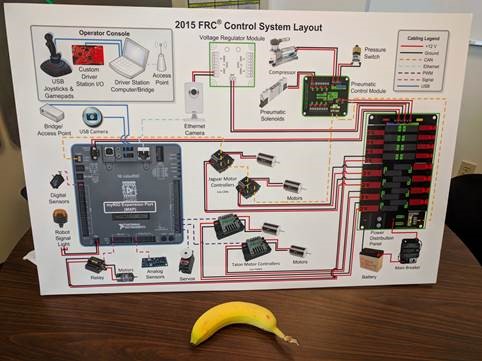 It's not old, it's vintage
I've had this display board of the 2015 Control System hanging around my office for a bit. It needs to find a loving home, or we'll find a way to recycle it. If you want it, send an email to me at fmerrick@firstinspires.org. You may want to tell me why you want it also, just in case I get a couple requests, so I have some way other than a lottery to figure out who gets it. You'll have to pay the shipping costs but we can figure that out later.
Hope everyone is enjoying their summer (or winter if you are south of the equator)!
Frank