FIRST Robotics Competition Blog
Kickoff Week!
Jan 02, 2020
Written by Frank Merrick.
Please note: There was a mistake in several of the files at the time of this post (Thursday, January 2, 3pm ET). The files are:
2020 FRC Game Season Manual
Layout and Marking Diagram
CAD Models (Solidworks)
SolidWorks SimInsights
We have also added two additional resources to the VR experience:
AutomationDirect.com's VR Experience
SimInsights User Guide
Please use all updated links below.
As of 6pm ET, January 3, these files have been reuploaded to the correct version.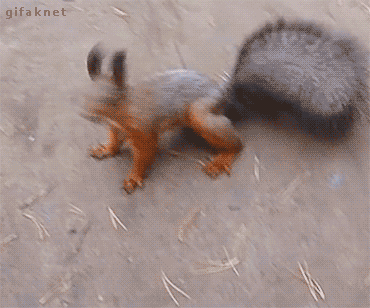 Even the squirrels are excited
Yesssssss!!!! The 2020 season FIRST Robotics Competition Kickoff at last!!!! Just a few more days and all will be revealed!
Watch the Kickoff Saturday, January 4, here. At 10 AM Eastern Time, the pre-show starts. This will include some interesting content and give you a chance to make sure your system is up and running correctly. The main Kickoff broadcast starts at 10:30 AM ET and should end at about 11:15 AM ET or so. A short live Q&A with the game design team will follow to end about 12 PM ET(Noon). This is going to be some party!
And the party actually starts the day before, at Founder's Reception. Tune in to our Twitch channel at 6:30 PM Eastern Time Friday, January 3 to check it out!
Safety, Safety, Safety
One more reminder about keeping safety your top priority in everything you do. Please read and follow the 2020 Safety Manual, written with help from our friends at UL.
Downloads
You want downloads? Of course. Who doesn't want downloads? No one, that's who.
Download encrypted files for the 2020 INFINITE RECHARGE season before Kickoff then unlock them with the code that will be revealed at the end of the main section of the kickoff. You can find the files you'll be interested in listed below:
INFINITE RECHARGESM Game Manual (link lives on the Game and Season page)
Kickoff Kit Checklists (links live on the Kickoff Kit section of the Kit of Parts page)
INFINITE RECHARGE Drawings (links live on the Playing Field page)
VR and Other Field Assets (links live on the Playing Field page)
Control System Documentation
Documentation – For 2020, the official Control System documentation has moved from Screensteps to Read the Docs. It can now be found at https://docs.wpilib.org. Users can download a copy of the docs for offline use, as either PDF or HTML, using the Read the Docs menu at the bottom left of the page (Direct PDF link). A local version of the docs is also included in the WPILib C++\Java installer. Documentation for other KOP items will remain on Screensteps for 2020.
Control System Software – All core FRC Control System software (NI LabVIEW for FRC, NI FRC Game Tools, WPILib C++\Java, FRC Radio Programming Tool, and Classmate Images) has been posted and is available unencrypted for download and use. You can find a quick guide to what to grab for installation later here. Note that the WPILib C++\Java release is version 2020.1.2, teams that grabbed 2020.1.1 earlier this week should download and install this update.
New 2020 Season Merch
You want merch? You got merch. Check out the limited-edition INFINITE RECHARGESM and FIRST® RISESM, powered by Star Wars: Force for Change, merch from the FIRST Store.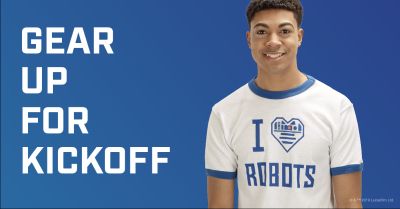 I'm getting more excited as the hours pass by!
Frank