FIRST Robotics Competition Blog
Awards, More Awards, and Medallions
Jan 27, 2016
Written by Frank Merrick
Awards
Important award submission deadlines coming up! 
Chairman's Award and Woodie Flowers Award – Thursday, February 4th at 3PM Eastern Time
Entrepreneurship Award and Dean's List Award – Thursday, February 11th at 3PM Eastern Time
Find all the details on these awards in Section 6: Awards of the Administrative Manual.
Please take careful note of these dates, and that the submission deadline time is Eastern Time, not the time zone you happen to be in, unless the time zone you happen to be in is also Eastern Time.
Every year we get anxious calls and emails from teams that missed the deadline.  That is not a place you want to be, and FIRST HQ doesn't want you to be there either.  As you know, the best way to plan to be on time is to plan to be early.  Please give yourselves an internal deadline at least a day earlier than the real deadline so you have some breathing room in case the unexpected happens.
More Awards
Back in this blog we talked about the concept of Community Awards, and that the official FRC Awards couldn't possibly account for all the recognition-worthy activities that happen in our fantastic community.  We just recently added our first 2016 award to the Community Awards page – the Dave Lavery Animation Award for Excellence in Animation!  Check it out here.
And please submit, per the instructions on the Community Awards page, if you have any awards for 2016 you would like to have included!  I would think there might be some opportunity for theme-related awards this year.  If one pops up for costume, I'm totally ready.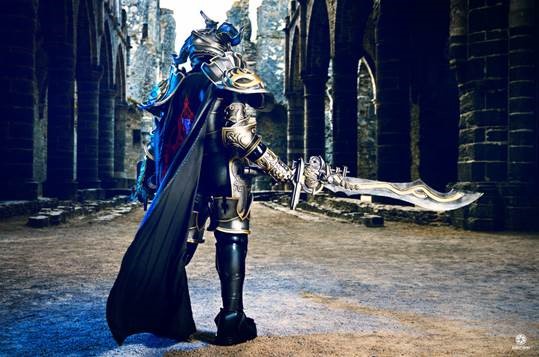 Actually, not me.  This is Gabranth by Shoko-Cosplay.  Image Credit Shoko-Cosplay.
Medallions
Hey, speaking of theme, check out the updated medallions we have for 2016.  The image below shows the front of the gold medallion and the back of the silver medallion.  The images on the front and back are the same on both colors.  As a reminder, event Winners and teams earning the Chairman's Award receive the gold medallions, event Finalists and teams earning the Engineering Inspiration Award receive silver medallions.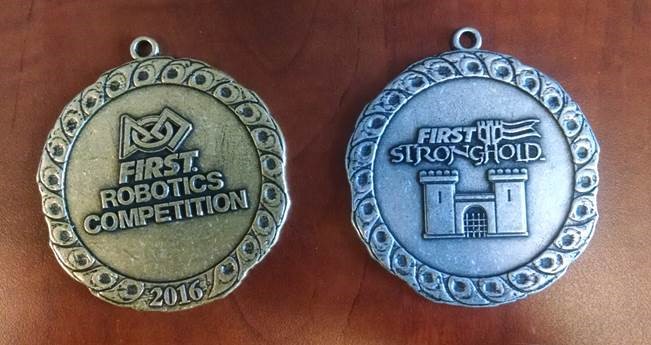 I can't wait to see this game played!
Frank