FIRST Tech Challenge Advancement and Criteria
Depending on the event structure within the region, teams may advance through different methods. For example, some regions go from Qualifying Tournaments to Regional/State Championships, while others go from League Meets to League Championship to Regional/State Championship. See the chart below for possible avenues of advancement.
FIRST Program Delivery Partners run local and regional events which may include physical, remote, or a combination of physical and remote elements. Partners may charge an additional fee to participate in their events, and those fees are set and collected by the Partner. Team Registration does not guarantee that events are available in your area. If you cannot locate an event in our system, please contact your local partner at https://firstinspires.org/find-local-support.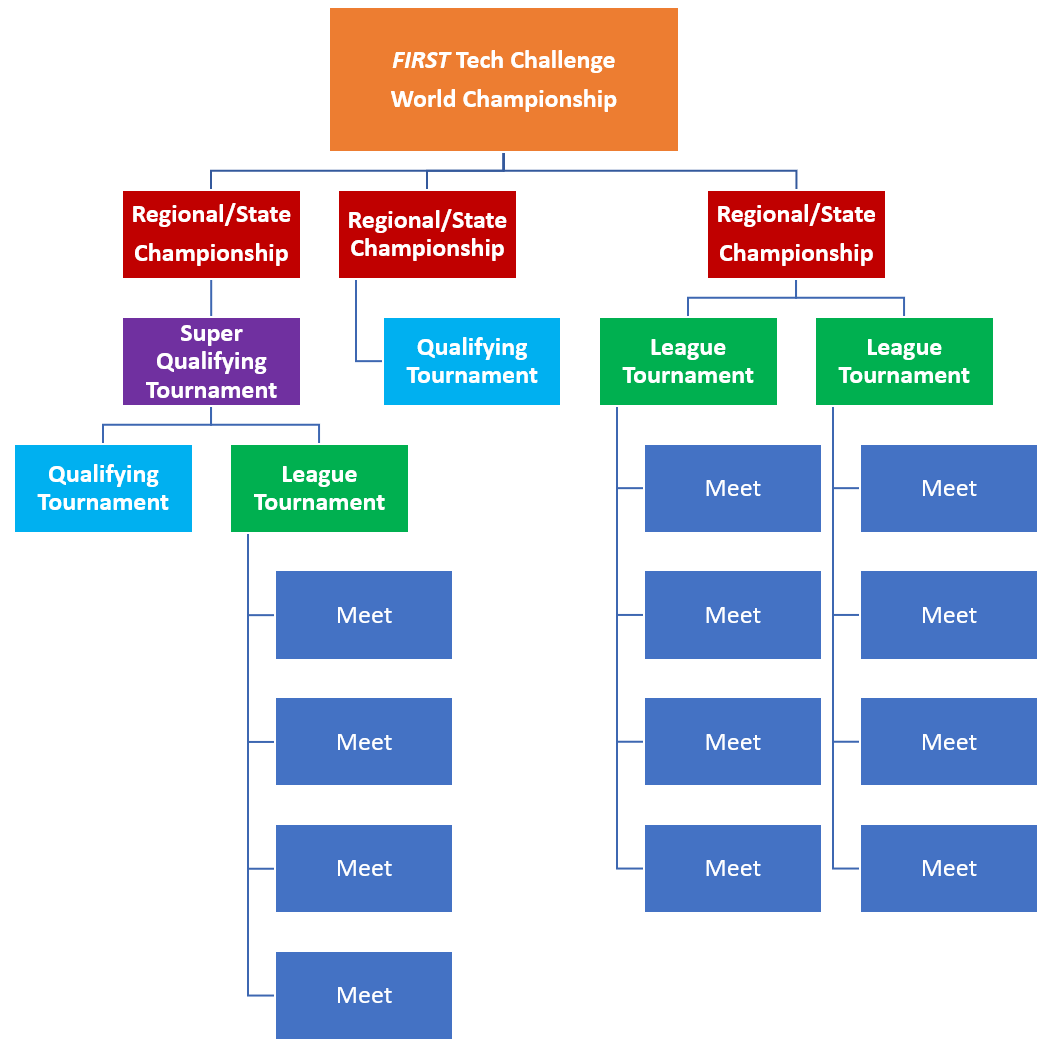 Teams will advance to the next level of competition in the order indicated below according to the number of spots available. The advancement criteria will be applied to teams advancing from Qualifying Tournaments to Championship Tournaments; from Championship Tournaments to the FIRST Tech Challenge World Championship in Houston, Texas.
In the event that the team listed has already advanced or there is no team fitting that description (as in 2nd team selected at smaller events), the advancement will continue in order.
For team advancement order please see the Game Manual Part 1.