FIRST Robotics Competition Blog
Pride Month
Jun 03, 2021
Written by Frank Merrick, Director FIRST Robotics Competition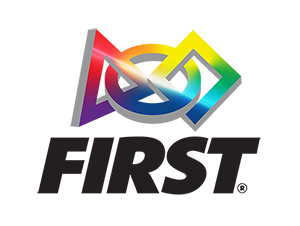 FIRST is celebrating Pride Month! Check out this thoughtful and important Inspire blog by Dr. Janell Catlin, our Director of Equity, Diversity & Inclusion.
As Janell says in the blog, this month we've partnered with LQBTQ+ of FIRST. This "is a student run organization that seeks to create a safe and educated space for LGBTQ+ students, mentors, and volunteers of FIRST Robotics." Check out their great resources page for suggestions on how to get help in a crisis, educational tools, and answers to common questions! And they will be sharing their perspectives throughout the month on the FIRST Community Blog and social media channels. I'm a huge fan of this group!
And, did you notice the FIRST Logo has been updated for Pride Month? Yep. You can download your own Pride logos and stickers on the FIRST Brand and Logo page. Take a look!
Frank