FIRST Alumni Updates
Oct 01, 2016
Written by FIRST Staff
Welcome to FIRST Alumni Updates, a place for sharing new and exciting updates in the world of FIRST Alumni including: Alumni Spotlights and stories, Programs, and opportunities. Subscribe to the RSS feed, or keep checking back at www.firstinspires.org/alumni to see what's new.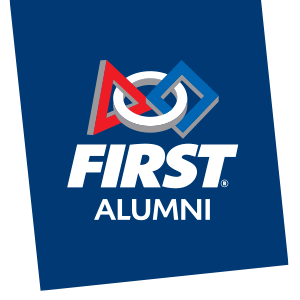 Questions? Ideas? Email us at alumni@firstinspires.org 
Guest Blog: LinkedIn profiles for high school students
May 05, 2016
Written by FIRST Alumna Callie Carbajal
FIRST Alumna Callie Carbajal shares her advice on how to create a LinkedIn Profile as a FIRST Participant
SpaceX FIRST Internship
Apr 12, 2016
Written by FIRST Staff
FIRST is proud to partner with SpaceX as they support the development of the next generation of amazing engineers and innovators.
Internship Opportunities
May 01, 2015
Have you checked out the Internship Portal lately? There are a number of new opportunities listed, including the SpaceX Internship Opportunity being made available exclusively to FIRST Participants.
Seniors in high school are invited to apply for an internship at SpaceX – preliminary acceptances will be selected this summer, and internships will be performed after your sophomore year of college. Applications for the SpaceX FIRST Internship are due by May 18th – so don't miss out!
31 - 34 of 34 results
Pages