FIRST Robotics Competition Blog
Welcome to the FIRST Robotics Competition Blog
Your source of season information for the FIRST Robotics Competition.
Some Metrics and a New Contest
Jan 11, 2018
Written by Frank Merrick
In FIRST Robotics Competition, we use some Key Performance Indicators (KPIs) to keep track of the season and measure community response to the game. Some of these measures may be a bit subjective, but things seem to be going well so far:
You've Got Questions, We've got Answers, and Team Updates
Jan 09, 2018
Written by Frank Merrick
The FIRST Robotics Competition Q&A opens tomorrow Wednesday, January 10th, at Noon Eastern Time. The Q&A is the place to ask your questions about the game and get official answers. You can also use it to ask questions about the Event Rules.
Kickoff!
Jan 08, 2018
Written by Frank Merrick
I hope everyone enjoyed Kickoff this year. I know I did. We had a huge crowd at the Manchester Kickoff and they were excited; lots of smiles and energy!
It's Coming! And More!
Jan 05, 2018
Written by Frank Merrick

It's Coming!
Oh yeah, it's coming! The big FIRST Robotics Competition game reveal during Kickoff! Be ready at 10:30 AM Eastern!
Hot Downloads Now and More!
Jan 04, 2018
Written by Frank Merrick
Hot Downloads Now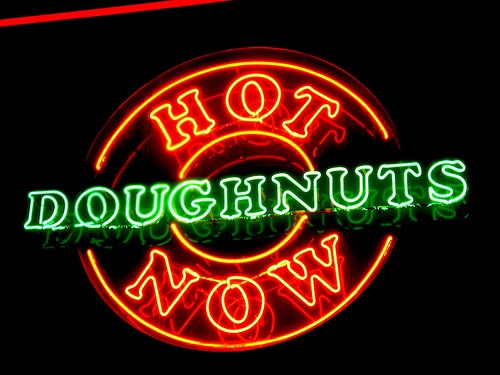 FIRST Robotics Competition Kickoff is this Saturday!
Kit of Parts Info
Jan 03, 2018
Written by Kate Pilotte, FRC Kit of Parts Manager
Great (Kickoff Kit) Expectations
In addition to finding out FIRST POWER UP details on Saturday, each team attending a local Kickoff will also leave with this year's Kickoff Kit items. We're giving a deliberately vague "heads up" with to what kind of sizes, weights to expect so you can make accommodations to get the goods back to your build space.
Safety, Safety, Safety
Jan 02, 2018
Written by Frank Merrick
As we get ready to start build season, please take a moment to consider safety. We've said it before, and we'll say it again, over and over; nothing you are doing is worth getting hurt over.
Did You Feel That?
Jan 02, 2018
Written by Frank Merrick
Did you? That little rumble? That little shaking in your stomach? Just the slightest tremor, but enough to make the water in your glass ripple?
Award Submission Date Reminders and Build Season Weather
Dec 28, 2017
Written by Frank Merrick
Award Submission Date Reminders
As we've said probably a dozen times, the best way to make sure you are on time for something is to plan to be early. FIRST Robotics Competition Award submissions are great examples of things for which you'll want to be on time.
As a reminder, the deadlines are below. Please consider setting earlier internal team deadlines, so you aren't sweating it out last minute hoping you hit the button in time.
Suicide Hits Home
Dec 27, 2017
Written by Frank Merrick
Martha Dickey is the Stewardship Manager in the FIRST Development Department. The Development Department is the group within FIRST that works hard to ensure we have the sponsorships we need to continue meeting our mission. Martha and the rest of the Development group are the kind of behind-the-scenes folks our teams are unlikely ever to meet, or even hear about. But their work is critical in powering the FIRST engine in delivering life-changing programs to thousands of young people.