FIRST Robotics Competition Blog
Welcome to the FIRST Robotics Competition Blog
Your source of season information for the FIRST Robotics Competition.
Game Piece Availability Challenges
Jan 26, 2018
Written by Frank Merrick
Every year, FIRST Robotics Competition designs a game that includes one or more objects the robots must manipulate, the 'game piece.' Many factors go into determining what this game piece will be. We like to change things up from year to year, so the teams are not always dealing with the same types of challenges.
Develop Ethics Canons before the Crisis
Jan 18, 2018
Written by Liz Calef, FRC Team 88 Mentor & Woodie Flowers Award Winner
Team Avatar Submission System
Jan 15, 2018
Written by Danny Diaz, FIRST Robotics Competition Systems Engineer
As announced in a previous blog post, FIRST Robotics Competition teams will be allowed to create and submit Team Avatars that will be used to represent their teams during the FIRST POWER UP season. Today we're proud to announce that the Team Avatar submission system is now open!
Some Metrics and a New Contest
Jan 11, 2018
Written by Frank Merrick
In FIRST Robotics Competition, we use some Key Performance Indicators (KPIs) to keep track of the season and measure community response to the game. Some of these measures may be a bit subjective, but things seem to be going well so far:
You've Got Questions, We've got Answers, and Team Updates
Jan 09, 2018
Written by Frank Merrick
The FIRST Robotics Competition Q&A opens tomorrow Wednesday, January 10th, at Noon Eastern Time. The Q&A is the place to ask your questions about the game and get official answers. You can also use it to ask questions about the Event Rules.
Kickoff!
Jan 08, 2018
Written by Frank Merrick
I hope everyone enjoyed Kickoff this year. I know I did. We had a huge crowd at the Manchester Kickoff and they were excited; lots of smiles and energy!
It's Coming! And More!
Jan 05, 2018
Written by Frank Merrick

It's Coming!
Oh yeah, it's coming! The big FIRST Robotics Competition game reveal during Kickoff! Be ready at 10:30 AM Eastern!
Hot Downloads Now and More!
Jan 04, 2018
Written by Frank Merrick
Hot Downloads Now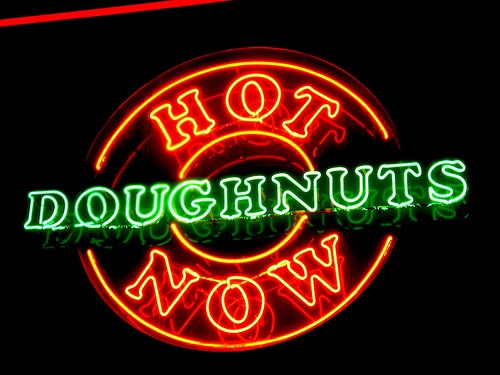 FIRST Robotics Competition Kickoff is this Saturday!
Kit of Parts Info
Jan 03, 2018
Written by Kate Pilotte, FRC Kit of Parts Manager
Great (Kickoff Kit) Expectations
In addition to finding out FIRST POWER UP details on Saturday, each team attending a local Kickoff will also leave with this year's Kickoff Kit items. We're giving a deliberately vague "heads up" with to what kind of sizes, weights to expect so you can make accommodations to get the goods back to your build space.
Safety, Safety, Safety
Jan 02, 2018
Written by Frank Merrick
As we get ready to start build season, please take a moment to consider safety. We've said it before, and we'll say it again, over and over; nothing you are doing is worth getting hurt over.