FIRST Robotics Competition Blog
Welcome to the FIRST Robotics Competition Blog
Your source of season information for the FIRST Robotics Competition.
Hot Downloads Now and More!
Jan 04, 2018
Written by Frank Merrick
Hot Downloads Now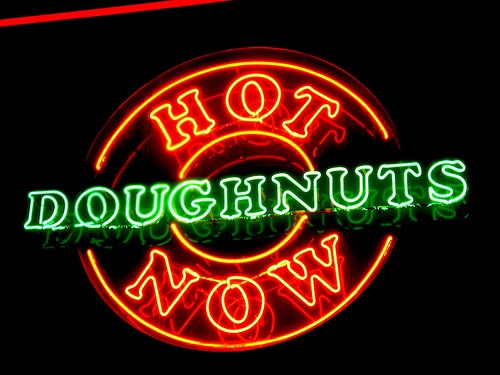 FIRST Robotics Competition Kickoff is this Saturday!
Kit of Parts Info
Jan 03, 2018
Written by Kate Pilotte, FRC Kit of Parts Manager
Great (Kickoff Kit) Expectations
In addition to finding out FIRST POWER UP details on Saturday, each team attending a local Kickoff will also leave with this year's Kickoff Kit items. We're giving a deliberately vague "heads up" with to what kind of sizes, weights to expect so you can make accommodations to get the goods back to your build space.
Safety, Safety, Safety
Jan 02, 2018
Written by Frank Merrick
As we get ready to start build season, please take a moment to consider safety. We've said it before, and we'll say it again, over and over; nothing you are doing is worth getting hurt over.
Did You Feel That?
Jan 02, 2018
Written by Frank Merrick
Did you? That little rumble? That little shaking in your stomach? Just the slightest tremor, but enough to make the water in your glass ripple?
Award Submission Date Reminders and Build Season Weather
Dec 28, 2017
Written by Frank Merrick
Award Submission Date Reminders
As we've said probably a dozen times, the best way to make sure you are on time for something is to plan to be early. FIRST Robotics Competition Award submissions are great examples of things for which you'll want to be on time.
As a reminder, the deadlines are below. Please consider setting earlier internal team deadlines, so you aren't sweating it out last minute hoping you hit the button in time.
Suicide Hits Home
Dec 27, 2017
Written by Frank Merrick
Martha Dickey is the Stewardship Manager in the FIRST Development Department. The Development Department is the group within FIRST that works hard to ensure we have the sponsorships we need to continue meeting our mission. Martha and the rest of the Development group are the kind of behind-the-scenes folks our teams are unlikely ever to meet, or even hear about. But their work is critical in powering the FIRST engine in delivering life-changing programs to thousands of young people.
More Event Rules Updates
Dec 21, 2017
Written by Frank Merrick
A few years ago, we did away with the Administrative Manual for FIRST Robotics Competition, opting instead to put most of the information that had been in that manual right on the website. The idea was that much of the Administrative Manual was 'evergreen' in that the information and rules rarely changed from season to season, so it made little sense to keep them locked away and secret like the game rules.
FIRST Championship Allocation for Districts and FIRST POWER UP Buttons
Dec 20, 2017
Written by Frank Merrick
We've determined the number of FIRST Championship slots the Districts are getting in 2018. See the table below:
Kneeling During National Anthems
Dec 18, 2017
Written by Frank Merrick
In the United States, some National Football League (NFL) players have knelt during the playing of the United States National Anthem at the start of games. They are doing this as a way to highlight the problem of racism in this country, or to show support for their teammates on this issue, or both. This act of protest has become a hot topic in the US, with many voices offering their opinions.
Volunteer In-Training, Shadowing, Oh My!
Dec 14, 2017
Written by Amanda Bean, FIRST Robotics Competition, Volunteer Resource Coordinator
Hello FIRST Volunteers,
As you know, FIRST Robotics Competition is an ever-growing program and as FIRST Robotics Competition grows so does our need for volunteers. FIRST wants to ensure that we give you, our volunteers, the best training and support that we can, while creating a great volunteer experience. We are constantly looking for ways to enhance the support we provide.