FIRST Championship Allocation for Districts and FIRST POWER UP Buttons
Dec 20, 2017
Written by Frank Merrick
We've determined the number of FIRST Championship slots the Districts are getting in 2018. See the table below:
Kneeling During National Anthems
Dec 18, 2017
Written by Frank Merrick
In the United States, some National Football League (NFL) players have knelt during the playing of the United States National Anthem at the start of games. They are doing this as a way to highlight the problem of racism in this country, or to show support for their teammates on this issue, or both. This act of protest has become a hot topic in the US, with many voices offering their opinions.
FIRST and Syracuse - a winning combination.
Dec 15, 2017
Written by FIRST Alum and Syracuse student, Sam Meyers
I'm sure your experience with FIRST has been as influential in your high school career as it was for me.
Volunteer In-Training, Shadowing, Oh My!
Dec 14, 2017
Written by Amanda Bean, FIRST Robotics Competition, Volunteer Resource Coordinator
Hello FIRST Volunteers,
As you know, FIRST Robotics Competition is an ever-growing program and as FIRST Robotics Competition grows so does our need for volunteers. FIRST wants to ensure that we give you, our volunteers, the best training and support that we can, while creating a great volunteer experience. We are constantly looking for ways to enhance the support we provide.
Calling all Innovative FIRST Alumni!
Dec 13, 2017
Written by FIRST Innovation Awards Manager, Sarah Stray
Calling all Innovative FIRST Alumni! Inspire FIRST LEGO League teams with your innovation story by giving a workshop at the Eighth Annual FIRST LEGO League Global Innovation Award event in June 2018.
Apple Engineering Technology Camp (ETC) July 09 - August 03
Dec 11, 2017
Written by FIRST Staff
FIRST Alumni Spotlight: Nicki Bonczyk
Dec 11, 2017
Written by Nicki Bonczyk FIRST Alum
FIRST Alum Nicki Bonczyk is from FIRST Robotics Competition Team 107, R.O.B.O.T.I.C.S., from Holland, Michigan.
To Boldly Kit*…
Dec 07, 2017
Written by Frank Merrick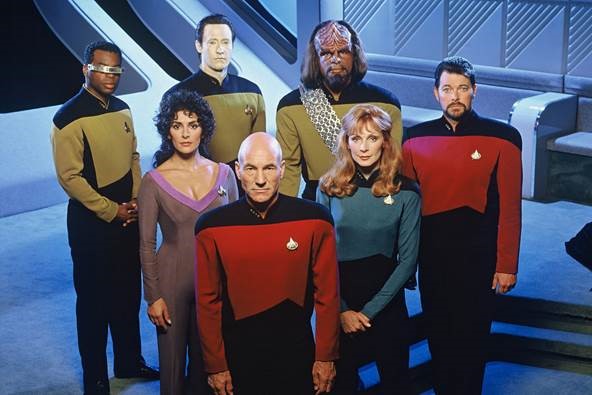 Star Trek: The Next Generation. Magnifleeque.
What's more exciting than serving aboard the Starship Enterprise? Certainly near the top of everyone's list is being a Kit of Parts Engineer for the FIRST Robotics Competition!
Regional Webcasts and the Kickoff Broadcast
Dec 06, 2017
Written by Alex Herreid, Software Engineer, FIRST Robotics Competition
Detailed information about the Regional Webcasts as well as the FIRST POWER UP Kickoff Broadcast!