Thank you for being a part of our FIRST® Story
To all the volunteers who shared their stories with us this season, on social media, over email, and at events, thank you for telling us your FIRST story! You inspired us with your passion and dedication, you moved us with your heartfelt narratives, and you helped spread the word about the mission and vision of FIRST. If you haven't joined the conversation yet, we still want to hear from you. Tell us why you volunteer with FIRST, your favorite FIRST volunteer memory, or what inspires you to be a FIRST volunteer. We couldn't do what we do without you. Here are a few of your stories.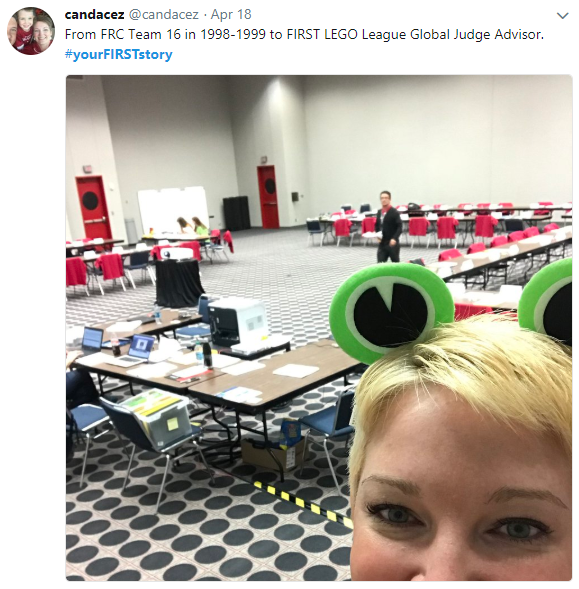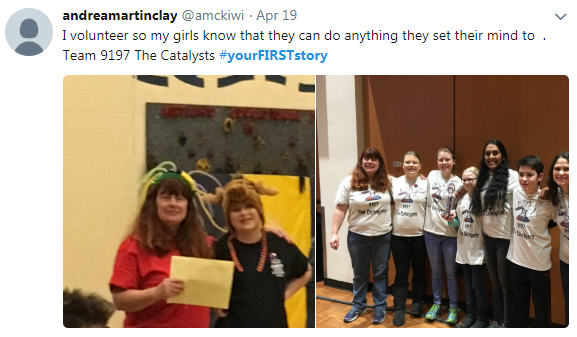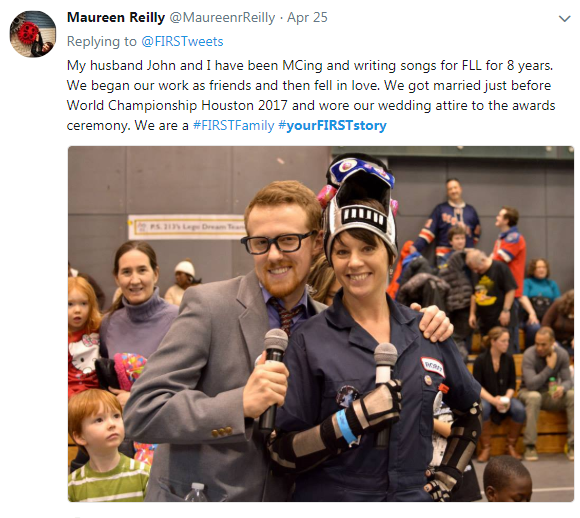 Be sure to grab your virtual year of service pin here, and let the world know you are a proud FIRST volunteer.
Thank you also to our team of FIRST Championship volunteers! Check out these videos for some volunteer highlights in Houston and Detroit.